FIRST & LAST STEP: All In One Bottle
FIRST & LAST STEP: All In One Bottle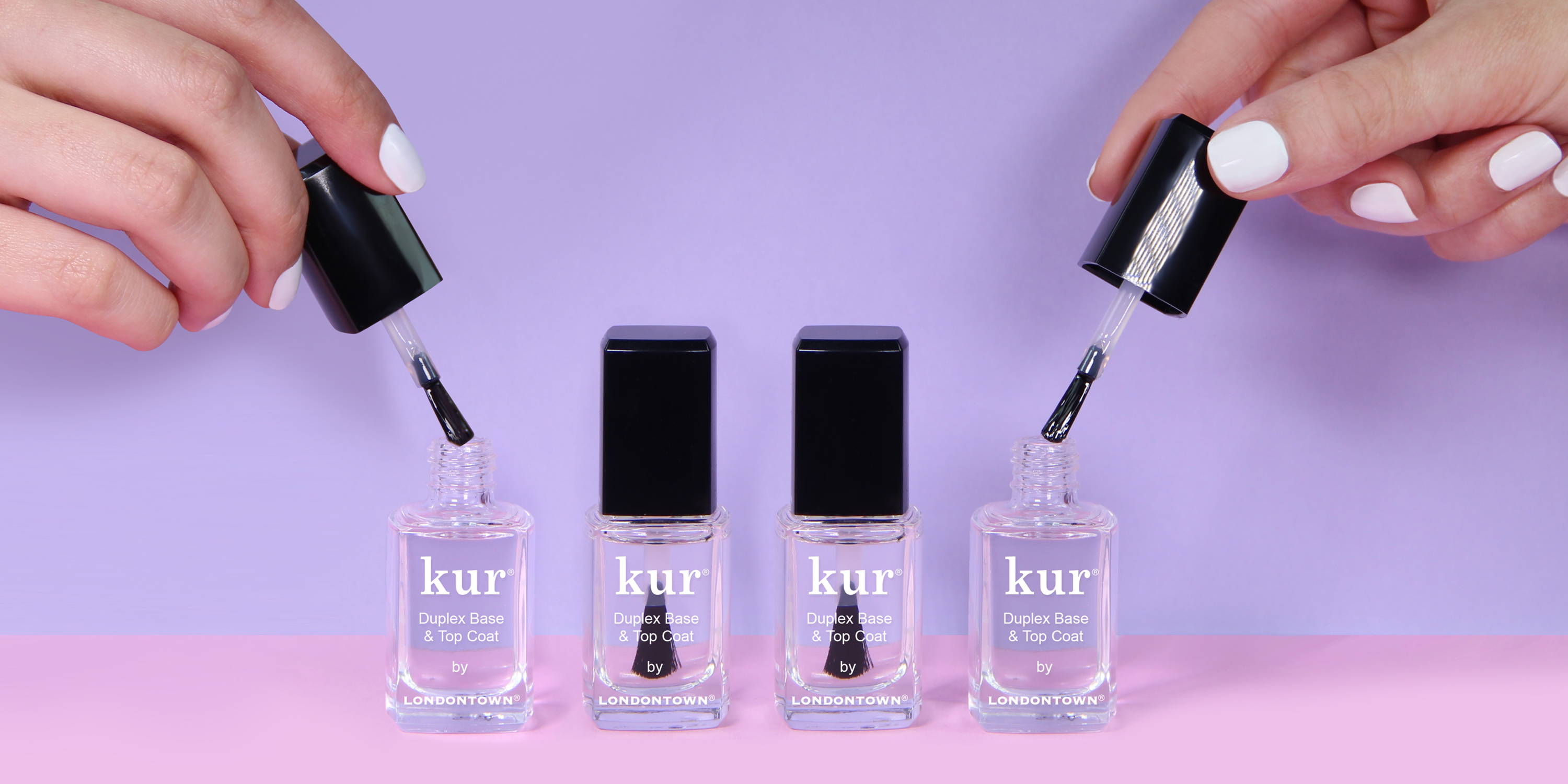 Welcome to the Londontown family, Duplex!
If you're an on-the-go gal, searching for an easy way to get that perfect at home mani, look no further, Duplex is here!
These days, more and more people are trying at home manicures for the first time, and we always get this question: "What top and base coat should I try first?"
Choosing a top and base coat that fits your nail needs, concerns, and goals is key. We have base coats that heal your nails from beneath, and topcoats that help you achieve that salon like look, but If you are looking to test out the D.I.Y. mani, we got you. For an easy way to achieve a mani all on your own, we recommend our top and base combo, Duplex.
Duplex is a multiuse base and topcoat. It primes nails for lakur, and locks in color, while being glossy AF, and preventing polish from chipping.
This easy, effortless formula is perfect for those readers who want to try out painting their own nails for the first time. This base and topcoat is easy to apply with our wide, contoured fan brush, giving you a long wear, glossy finish.
Apply a thin coat to bare nails. Once the first layer has dried, apply 1-2 coats of your favorite lakur as needed. Let the polish dry for 10-15 seconds. Apply once again over polish to seal in color as a topcoat.

After your fresh mani, you're going to want to hydrate. Use our Whipped Cloud Hand Cream which is made with nutrient-packed plant oils and Hyaluronic Acid for lasting hydration. This luxurious cream formula melts into your skin effortlessly without residue or unwanted slip.

Find yourself needing more intense hydration? Add a couple drops of our Botanical Radiance Oil into your hands with the Whipped Cloud Hand Cream for a surge of extra moisture. Tip: Rub oil into cuticles as well to nourish and hydrate.
Now you're ready to take on the day with a new mani, done by the best (you!).
Tag us in your new manicure using Duplex @Londontownusa for a chance to be featured.
Xoxo,

---
1 comment
---
---