THE BEST ALL-OVER BODY OIL: BOTANICAL RADIANCE OIL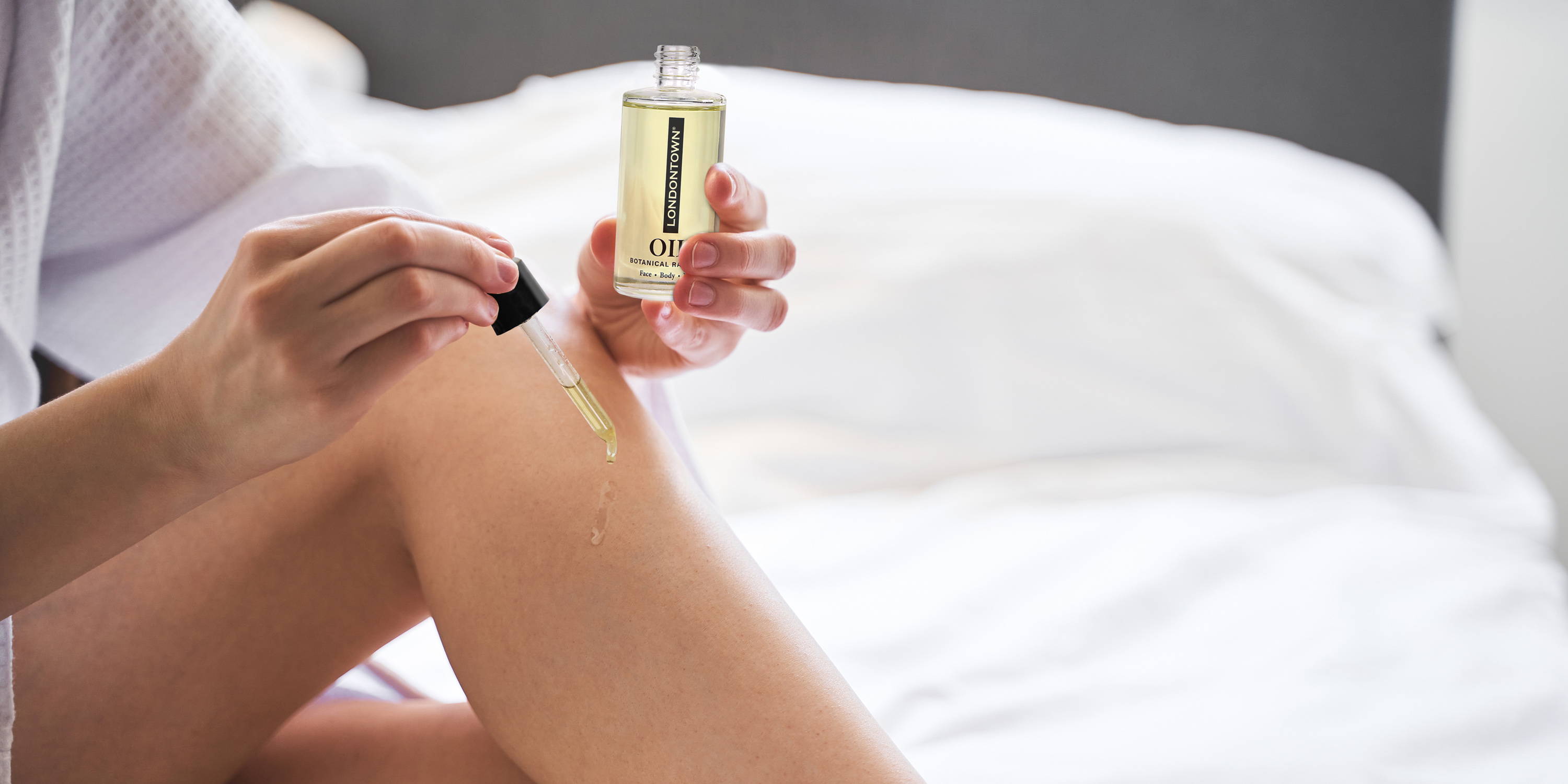 Botanical Radiance Oil isn't just for your face—it's the perfect hair and body oil, too.
We're major proponents of self-care, (or self-kur if we're really getting specific!)—but it's important to note that it extends beyond the occasional, once-in-a-blue-moon treat. Self-care is simply daily care, a reminder to prioritize yourself amongst everything else on your to-do list.
It was that concept that led the development of Botanical Radiance Oil. Not only were we driven to perfect the ultimate all-over, face and body formulation, but we also wanted to inspire luxury for and within the everyday. This oil was designed as skincare the feels special: something you can use from top-to-toe, guilt-free, to maximize and elevate your at-home facial and bodycare routine.
In our last post, we compiled our favorite tips and tricks on how to use Botanical Radiance Oil from the neck up. Here's a list of all the ways we love it as haircare and bodykur, too. Use it…
- As an all-over body oil.
Where traditional oils may seem intimidating or downright messy, ours is formulated fuss-free. A lightweight, dry-oil formulation means it absorbs into skin within moments, leaving behind glow (never greasiness or tackiness) without sticking to your clothes or sheets.
We recommend using Botanical Radiance Oil immediately after your bath or shower for best results. The key is to apply it while your skin is still damp: the occlusive oil blend helps seal in hydration for all-day moisturization.
- As a moisturizing hair treatment or styling oil.
A few drops will go the extra mile. Focus on applying the oil to the ends, then run your palms over the length of your hair to add shine. It'll help reduce the look of frizz, eliminate any static, and add hydrating shine.
The best part? You can incorporate it at any point of your haircare routine. Use it as a post-shower hair treatment while your hair is still damp, after styling to add glossiness, or midday when your hair needs a pick-me-up refresher. Not to mention—your hair will smell divine, too.
- To customize how you moisturize your body.
If you have dry skin or are in need of cold-weather skincare tips, try this: Add a few drops of oil into your favorite body lotion or cream. Mix the two in the palms of your hands, then apply to drench your skin in nourishing hydration.
"Love it! Use it all over my body and hair, my hair never looked and felt so healthy"
"Love it! Use it all over my body and hair, my hair never looked and felt so healthy"
Create a spa-like soak. Light your candles, pull out your favorite book, and add Botanical Radiance Oil to your bath as the water runs. You'll notice immediately that the room is filled with the most uplifting fragrance, and your skin gets an extra-rejuvenating treat, too.
- As pre-shave prep and soothing aftercare.
Using a body oil to prep your skin before shaving will change your hair removal experience for the better. It serves as a two-in-one that allows the blade to glide over skin with utmost ease, all while moisturizing your skin.
Restorative, soothing ingredients within Botanical Radiance Oil will help minimize any post-shave discomfort like razor burn or dryness, too. Not to mention: it's essential to replenish hydration to further protect skin against irritation. Once you're done shaving, apply a few drops of the oil into the palms of your hand and gently press the oil on freshly shaven areas.
- For a natural, glowing highlight.
Apply Botanical Radiance Oil to your collarbones, shoulders, down the front of your legs, and everywhere else you want to add a little bit of natural-looking glow. The best part? There's no stickiness—just a dewy, beautiful highlight.



What are your favorite ways to use Botanical Radiance Oil? Show us by tagging @londontownusa so we can see!
With Love,
Team Londontown


---

First & Last Step:
ALL IN ONE BOTTLE.

If you're searching for an easy way to get that perfect at home mani.. We got you!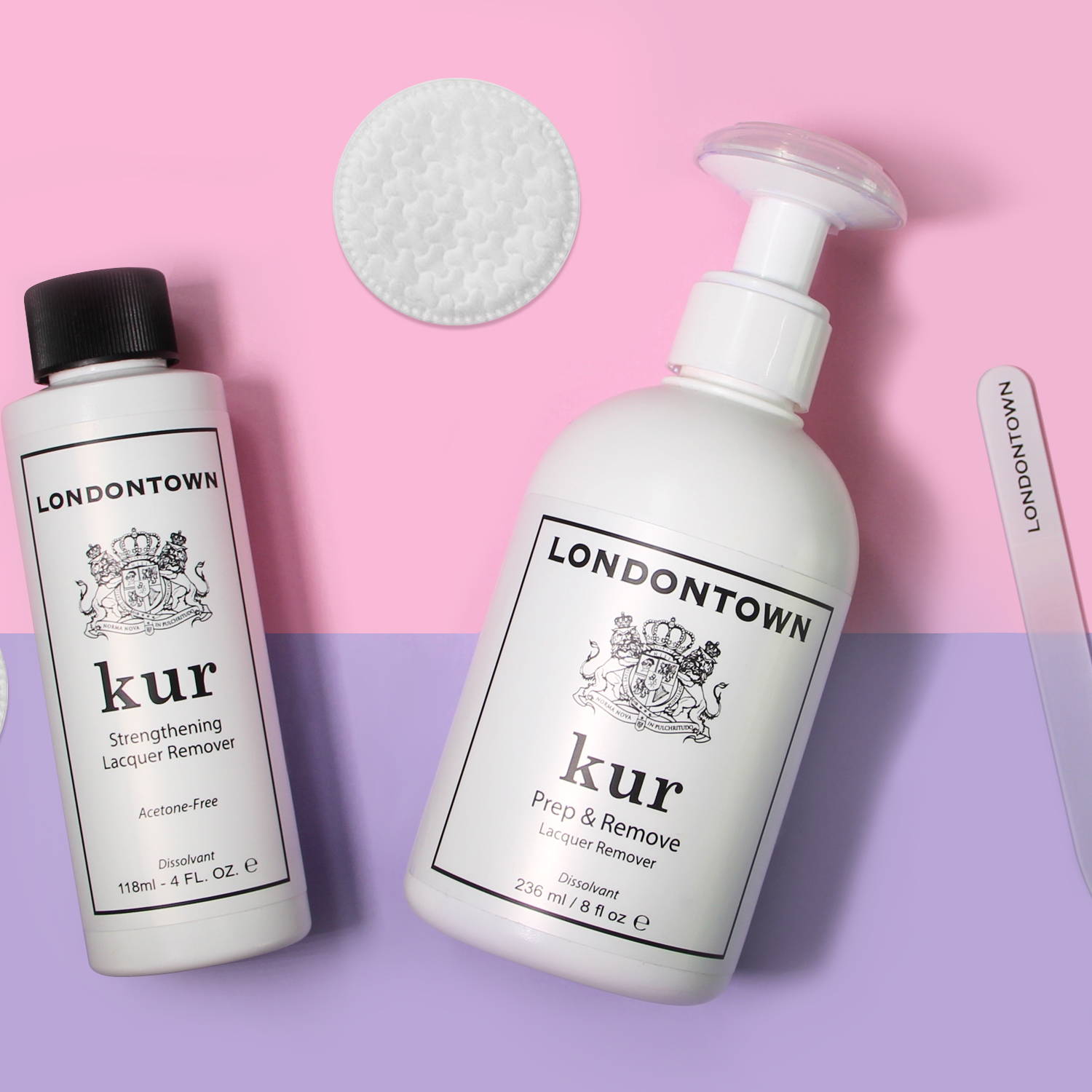 The Low Down:
NAIL POLISH REMOVERS.
How to take off nail polish without ruining your nails - YES, it is possible.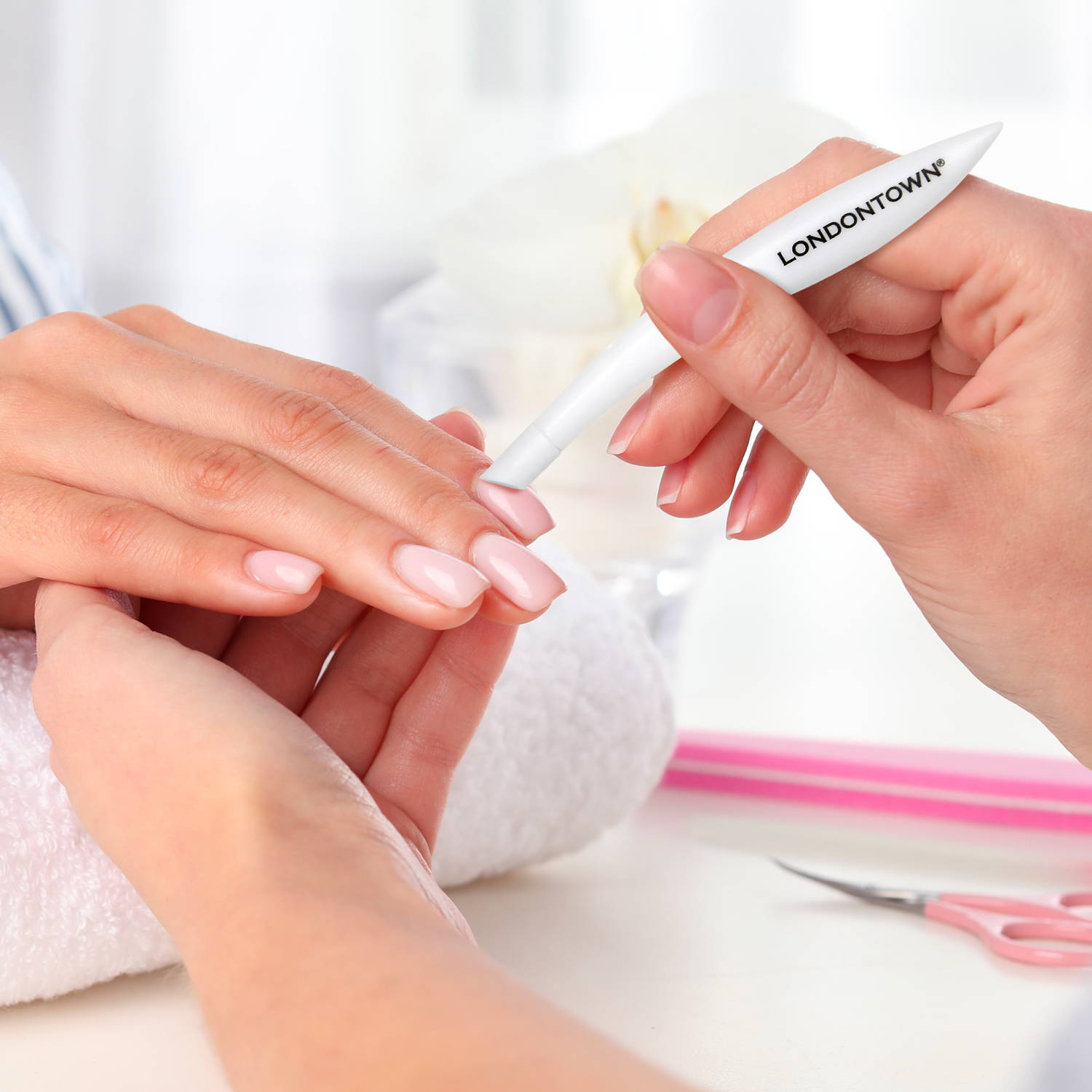 Everything you need to know to keep cuticles naturally healthy.


---