GET YOUR NAILS READY FOR SPRING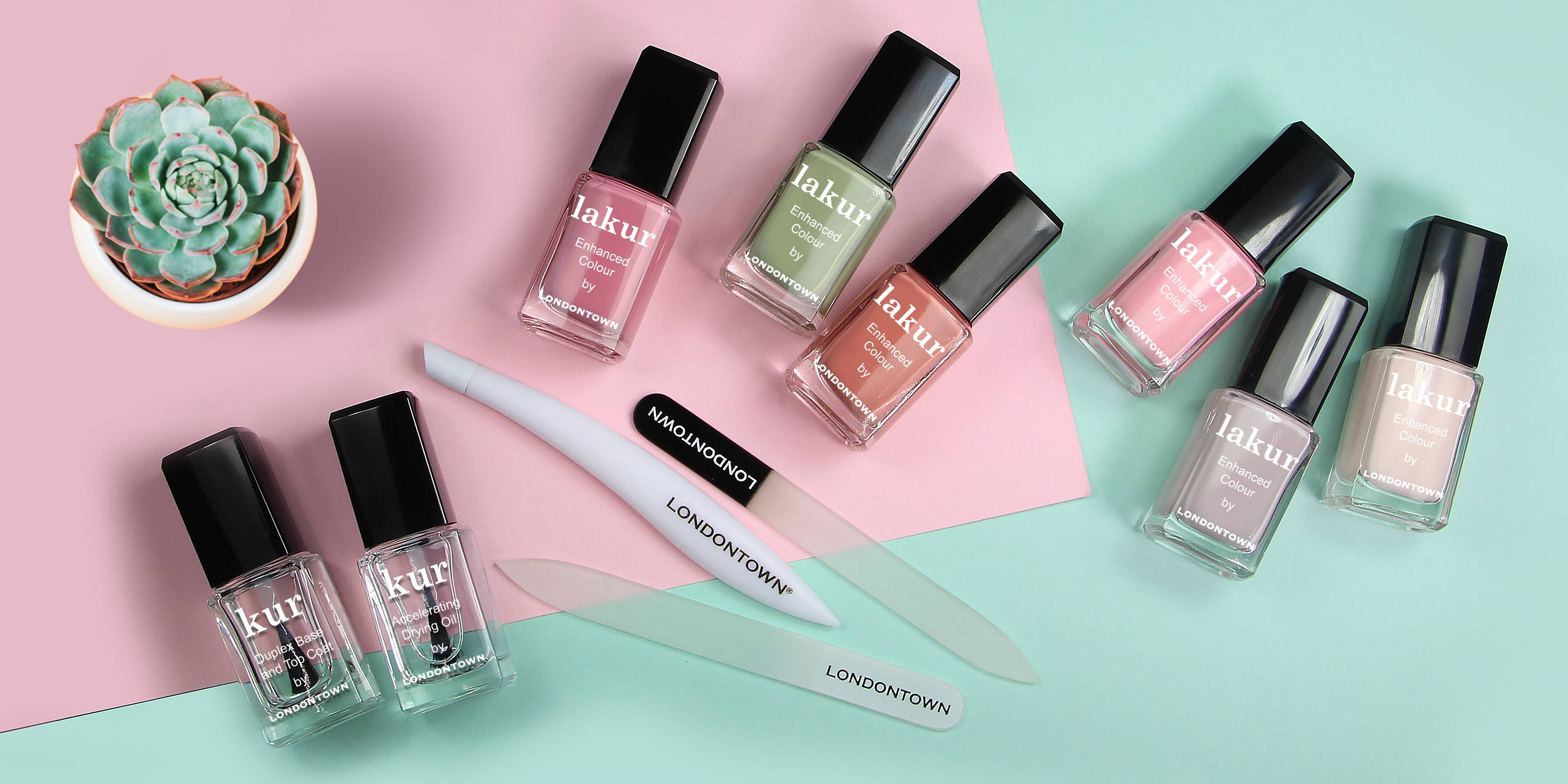 In this blog we're welcoming our newest collection into the Londontown family: Desert Bloom. This collection is filled with soft, spring pastels for the sophisticated.
This collection is the celebration of adventure and is inspired by the light and life that even the most hopeless plants persevere and bloom. This collection represents the glimmer of hope that this new season brings.
Here they are:
---
---
---
---
Why are Londontown Lakurs special?
These lakurs are more than just polishes. Infused with our proprietary blend, Florium Complex, in combination with an ultra-clean formula, this bottle delivers the long-wear shine, and no- fade manicure that you've been searching for.
First, pick the base coat that works best for your nail concern needs and goals. If you find yourself with dry, and brittle nails we recommend using our Nail Hardener & Base Coat. This base coat hardens and shield nails from splitting, cracking, peeling & staining.
By using a base and top coat duo like the Gel-like Set, featuring the Gel Genius Base & Top coat, you can achieve extending wear and shine, that emulates that gel mani you'd get at the salon weekly.
Next, choose your favorite lakur from the Desert Bloom collection for the perfect sophisticated spring mani.
Apply 1-2 coats of lakur as needed. With our wide fan brush, application is easier and more effortless than ever before.


Now it's time to choose your finish. After letting your lakur dry for 10-15 seconds, apply one coat of the top coat that fits your nail goals and style most.
If you want an extra bit of shimmer, just as glimmering as you are, we recommend the Diamond Shine Top Coat, which is infused with iridescence.
Or complete the combo with the Gel Genius Top Coat, which delivers an ultra-glossy finish with gel-like durability. Essentially this base and top duo extends the life and shine of any lakur without that gel damage.
---
On the go? Grab some Accelerating Drying Oil, to expedite the drying process, and get on with the day. To use, apply 1-2 drops at the cuticle and allow the oil to run to the free edge of the nail.
Made a smudge? It happens. Instant Smudge Fix is here to save the day. Works great on both wet and dry nails to fix any smudges, knicks, and dents that may occur.
"This is a miracle product! Even a "bad" smudge is fixed using this solution! It's fantastic"
"This is a miracle product! Even a "bad" smudge is fixed using this solution! It's fantastic"

Make sure you tag us in your completed manicure at @londontownusa for a chance to be featured on our Instagram✨
With Love,
Team Londontown


---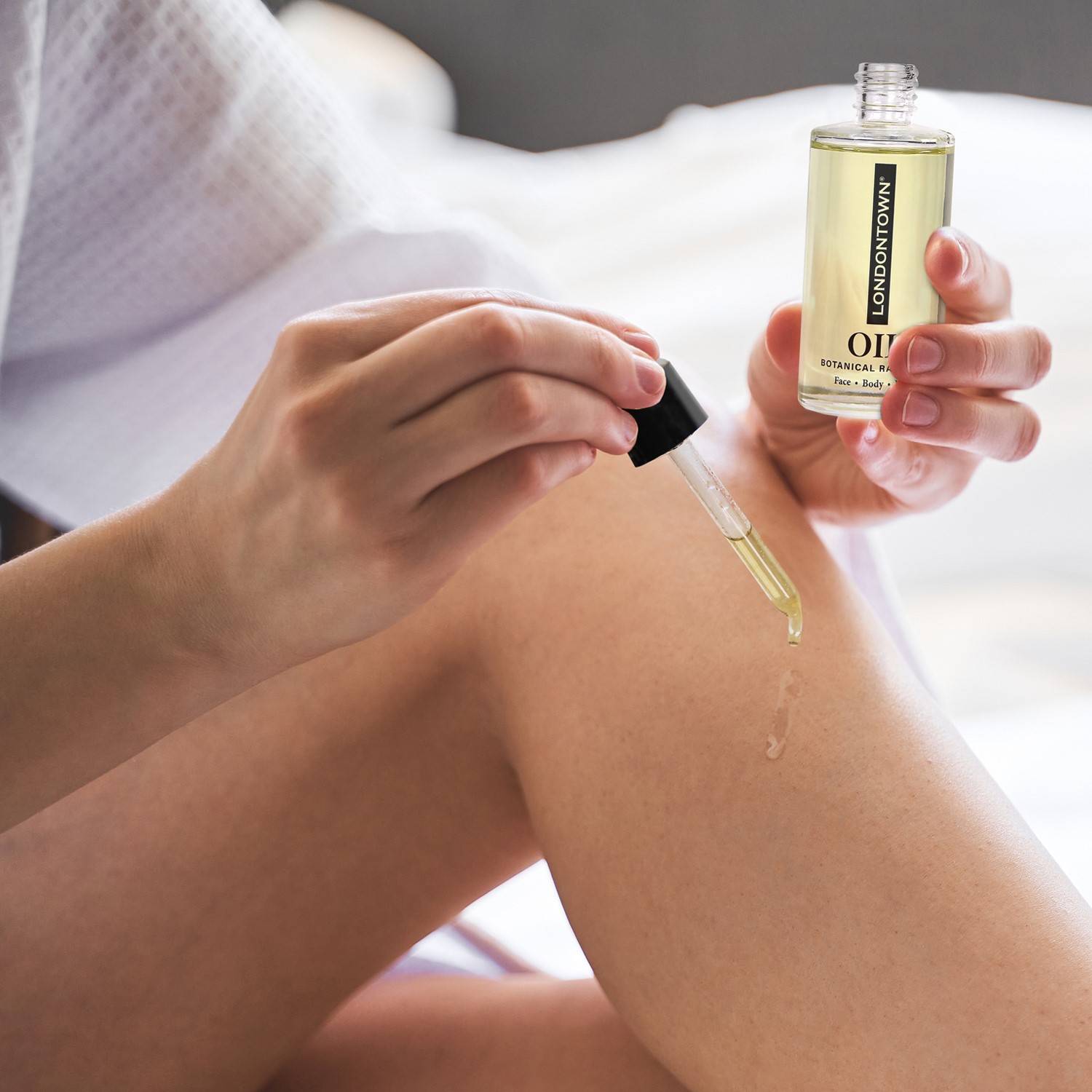 THE BEST ALL-OVER
BODY OIL

Not just for your face, it's the perfect hair and body oil, too.



First & Last Step:
ALL IN ONE BOTTLE.

If you're searching for an easy way to get that perfect at home mani.. We got you!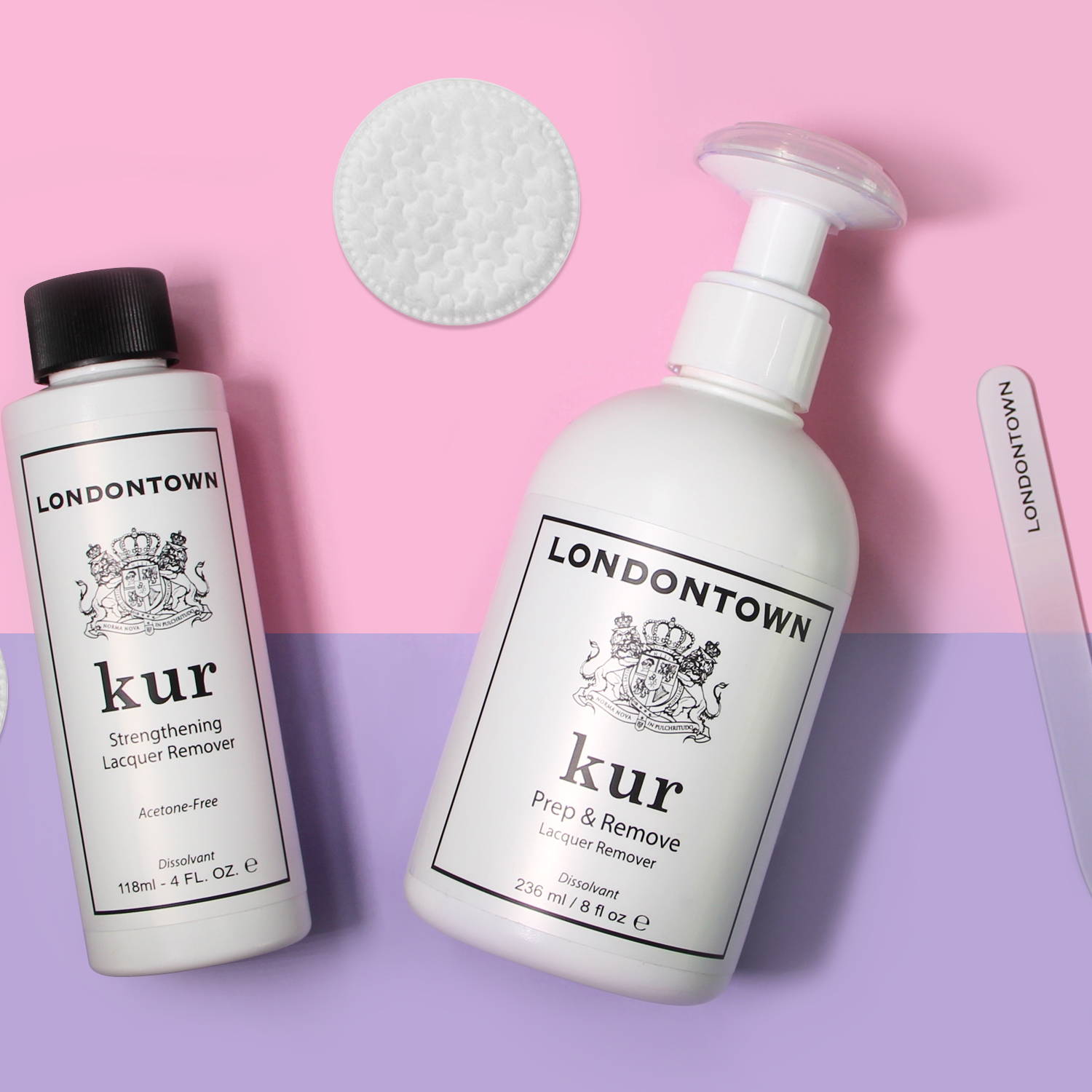 The Low Down:
NAIL POLISH REMOVERS.
How to take off nail polish without ruining your nails - YES, it is possible.


---
1 comment
---
---