MANICURE TIPS & NAIL POLISH TRICKS
Before we dive into artist secrets and pro tricks, start by understanding the basic, 10-step manicure. If you missed Letter No. 7 (an in-depth guide on how to achieve the perfect manicure at home), we highly encourage bookmarking that page. It's the ultimate step-by-step for anyone and everyone who's polishing their nails at home.
BASE COAT IS NON-NEGOTIABLE.
You wouldn't paint the walls without priming, right? The same principal applies to nail polish application: to maximize grip, color pay-off, and manicure longevity, start with a kur base coat and top things off with a kur top coat.
You can keep it simple with Duplex, too. It's a two-in-one base and top coat for minimalists (or anyone who doesn't need targeted, nailcare treatments infused into their prep step).
We all have the urge to shake nail polish bottles, but try not to: shaking actually causes bubbles, which can thicken the lakur over time and make polish application tricky. Instead, "shimmy" it by rolling the bottle between your hands.
For streak-free polish and flawless coverage, use this rule-of-three application tip. When applying base coat, top coat, and especially your nail polish, try to cover your nail in three strokes: down the middle first, then one more coat on each side. Make sure you grab enough polish on the brush so you can complete each stroke in full without dipping back into the bottle. This gives your manicure a seamless, pro-quality look.
Capping is a pro method that helps prevent chipping and tip wear. Once you apply your polish in three strokes down the length of the nail, finish by swiping the color across the nail tip (perpendicular to the nail itself). Make sure to pull the lakur brush over the edge to ensure full coverage.
LOCK IT DOWN, SEAL IT IN.
When applying top coat, apply the finishing layer in three strokes—and don't forget to cap the edges, too. This four-step application process is a game-changer in prolonging the life of your manicure. And if you're pressed for time, add a drop of Accelerating Drying Oil to each nail for a finished manicure in no time.
To further extend your manicure, apply a fresh layer of top coat every few days. This helps revive the color and add another layer of chip and fade-resistant protection.
"Fabulous product! Dries my nails almost instantly!"
"Fabulous product! Dries my nails almost instantly!"
The final touch should always be pampering, skin-and-nail-loving hydration. A few drops of Nourishing Cuticle Oil instantly revitalizes the nail area for a glow-y, nailfie-ready moment, and a coat of Whipped Cloud Hand Cream instantly improves the look of dry skin.
In short, do what the nail technicians do and treat yourself. Care is just as important as that picture-perfect pop of color.
With Love,
Team Londontown


---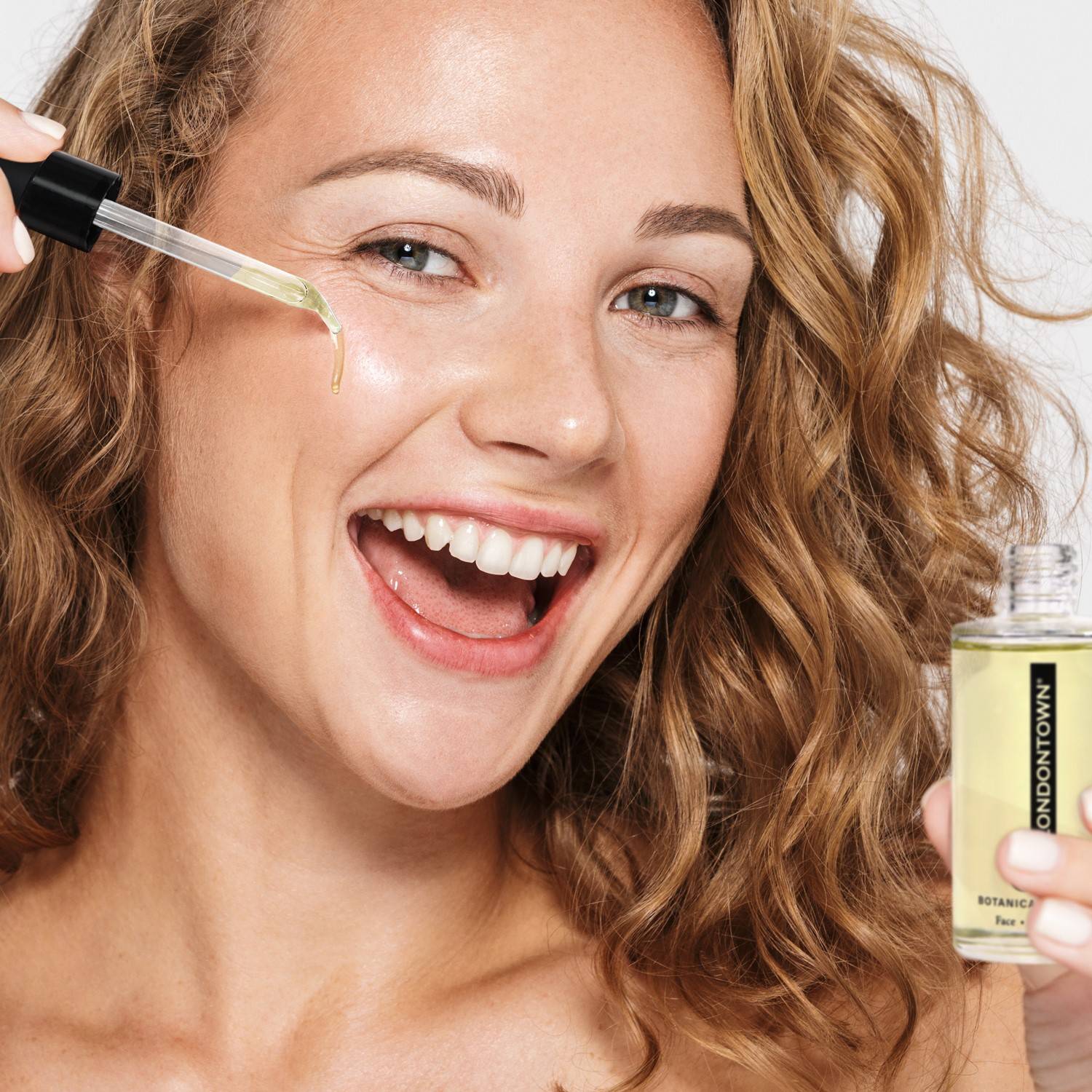 HOW TO USE BOTANICAL RADIANCE OIL IN YOUR SKINCARE REGIMEN
We shared our favorite tips and tricks on how to use Botanical Radiance Oil in your bodycare routine.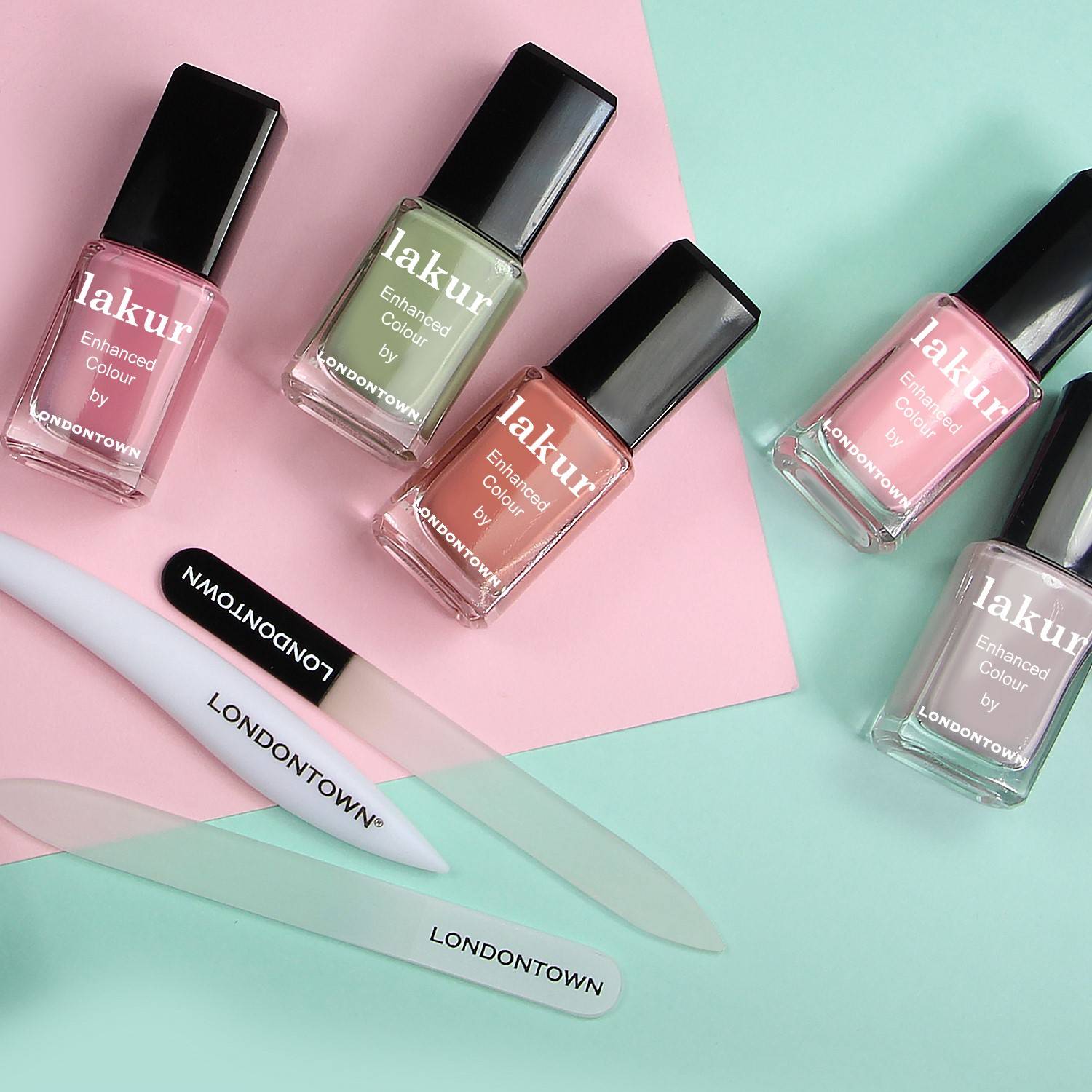 First & Last Step:
ALL IN ONE BOTTLE.

If you're searching for an easy way to get that perfect at home mani.
We got you!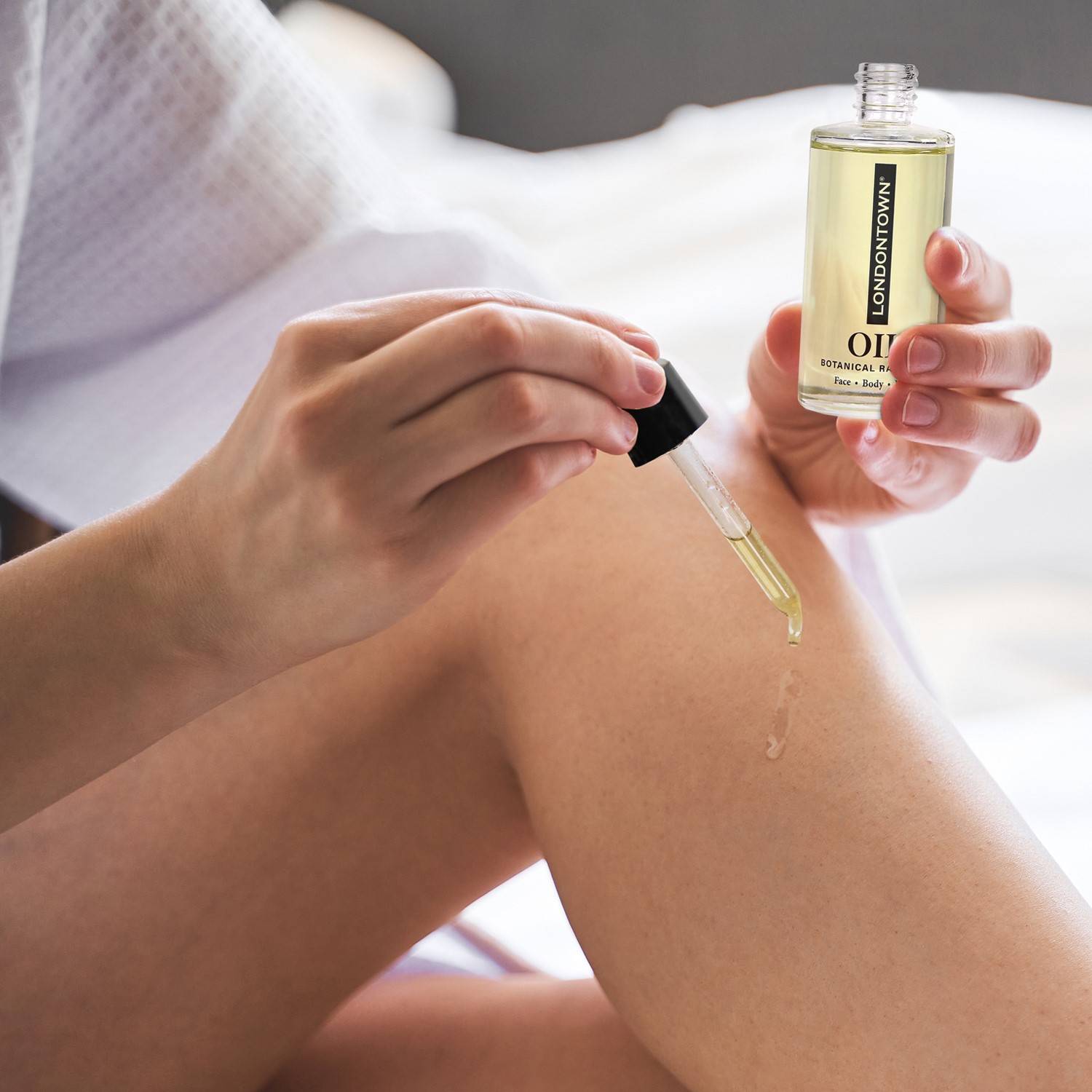 THE BEST ALL-OVER
BODY OIL

Not just for your face, it's the perfect hair and body oil, too.


---